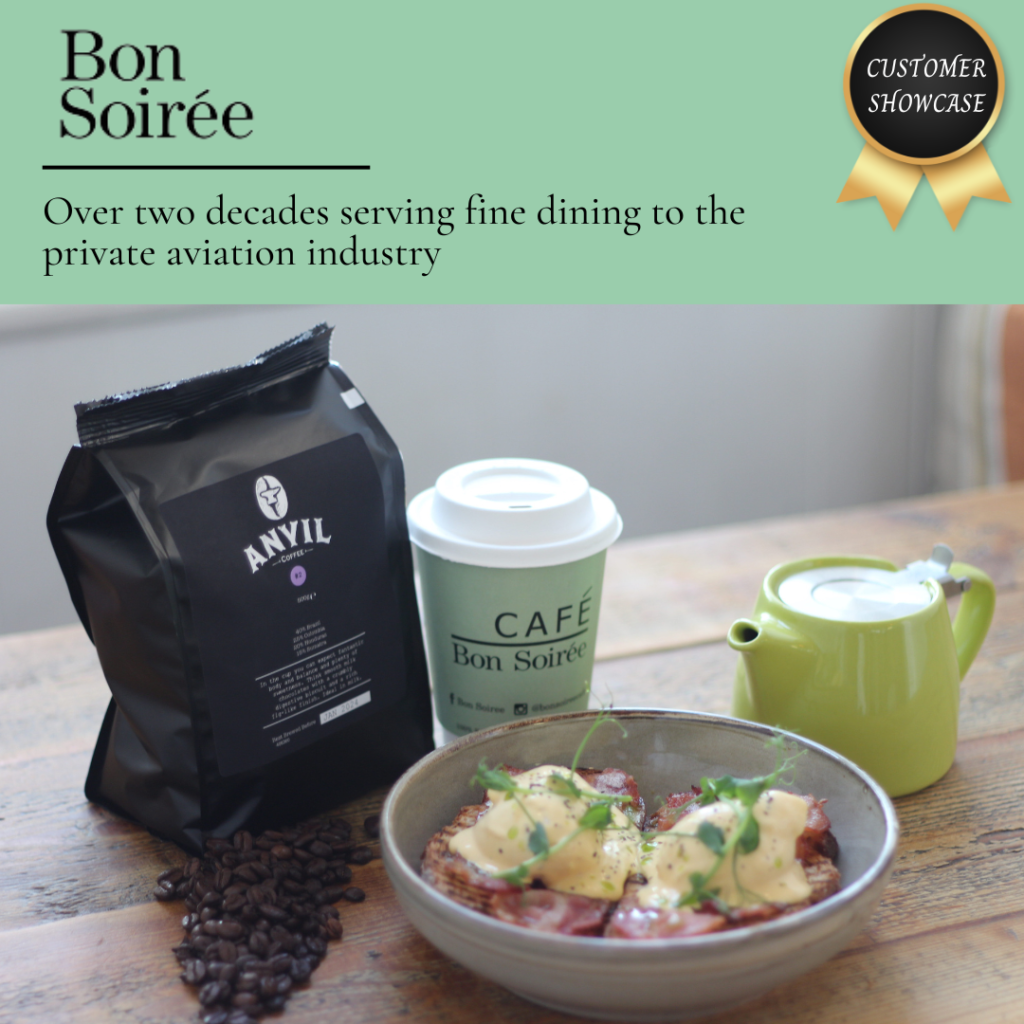 Derek Freeman founded the business on his passion for food. Trained to Michelin Star level, Derek has worked with his team to bring you the very finest in cabin culinary experiences.
Over the years, they've earned Bon Soirée a reputation for providing bespoke cuisine for private jets at any airport in London and the surrounding area.
Among other things we have provided them with bespoke printed compostable cups and our ANVIL #2 coffee beans.
Visit www.bonsoiree.co.uk for more information.